Evenemang i Milano med omgivningar: detaljer
From 17 September 2014 to 18 Januari 2015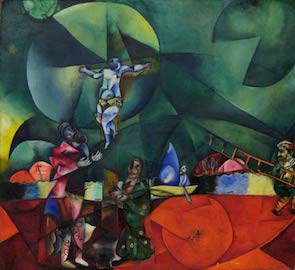 Marc Chagall
Chagall as you've never seen him: this is the ambitious goal of a show that for the first time ever brings together over 200 of the artist's paintings, from collections and museums throughout the globe. The works reveal all of Chagall's many souls, restoring in full all of his greatness. Don't miss it!

Marc Chagall
17 September 2014 - 18 January 2015
Palazzo Reale
Milan

Info: www.comune.milano.it/palazzoreale


Nozio © 2014

Bakåt!