Evenemang i Milano med omgivningar: detaljer
From 25 Juni 2014 to 25 Juni 2014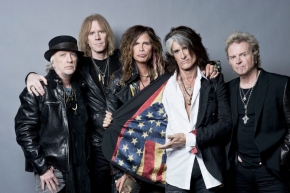 Aerosmith in concert
America's greatest rock and roll band comes to Milan! An appointment with seriously overwhelming rock music, superb ballads and a fantastic show. If your love rock and good music, don't miss the sound wave Aerosmith is still capable of producing! A 100% guaranteed event.

Aerosmith in concert
25 June 2014
Arena Fiera Rho
Milan

Info: www.ticketone.it


Nozio © 2014

Bakåt!